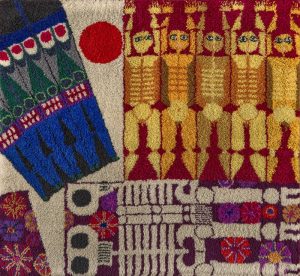 After the opening exhibition, a conference on the topic "The Global GDR. A Transcultural Art History (1949–1990)" as well as academic discussion groups and an accompanying program on the online platform voices in 2022, the "KONTRAPOINTS" project will culminate in the exhibition "Revolutionary Romances? Global Art Histories in the GDR" in the Albertinum.
Exhibition Site Albertinum , Dresden, Germany
DATES 04/11/2023—02/06/2024
Opening hours daily 10—18, Monday closed
Admission fees regular 12 €, reduced 9 €, under 17 free, from 10 people. 11€
The findings
The findings enable a broader view of the GDR's cultural relationships with socialist-oriented countries, especially the global south and their independence movements. In addition to works from the SKD's holdings, international positions in contemporary art are also shown.
Abed Abdi
The exhibition will feature 2 artworks by Abed Abdi, and a video interview with Abed Abdi about his studies in Germany.